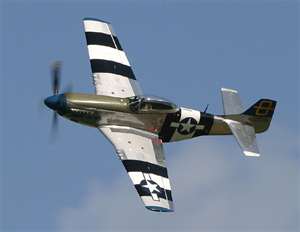 Sotocano,originally named Musty,is a P-51 Mustang built for the US Air Force in 1944 to fight against the Nazis in WWII.After the war he was returned to his original base in Washington DC but was quickly back in action during the Cold War.When the Korean War started he was moved to a base near Bigg City Port to patrol the area.after the war was over he still patrolled the city.He was back in action during the Vietnam War,but was transferred to Honduras to serve in the 100 hours war,flown by Chuck Lyford.After the 100 hours war,he was sent to his old Base in Bigg City port instead of continuing to fight in the Vietnam War.He asked to be renamed Sotocano,after a famous Honduran Air Force pilot he'd heard about during the war,Fernando Soto Cano.The request was taken up,and it has remained his name ever since.In 1970,he was to be taken for a test flight,and was taken to the USAF Dock,where he met Ten Cents and Emily,who were collecting old airplane parts to take to Fred.They got off to a rough start,but when he discovered they knew Sally Seaplane,he opened up.By the time the parts came they were laughing like old friends.After that Ten Cents Introduced him to the rest of the Star Fleet.They are now all friends;he is even friends with some of the Z-Stacks!
Ad blocker interference detected!
Wikia is a free-to-use site that makes money from advertising. We have a modified experience for viewers using ad blockers

Wikia is not accessible if you've made further modifications. Remove the custom ad blocker rule(s) and the page will load as expected.